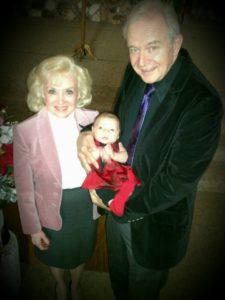 Pastor Jim and Jean Ayars
Hi, Thank you for stopping by our web page. Jean and I have the privilege of leading the Thousand Oaks Church, a wonderful "family friendly" church made up of a rich blend of cultures and generations. If you are looking for a church that will feel like home while you grow in your relationship with Christ, you will love Thousand Oaks Seventh-day Adventist Church.
-Pastor Jim Ayars
About Pastor Ayars…
Pastor Jim has a long history in international pastoral and evangelistic ministry (he is multilingual, having served in mission service in Africa, Japan, China, and South America). He is an author (he's written textbooks, journal articles, Biblical commentary, and poetry), a radio and television personality (He speaks weekly on KDAR 98.3 FM, and has appeared as special guest on 3ABN, Trinity Broadcasting Network, the Hope Channel, LLBN, and local cable programs), and a professional musician (he sang with the King's Heralds Quartet). Other than that, he's just a Biblical preacher.